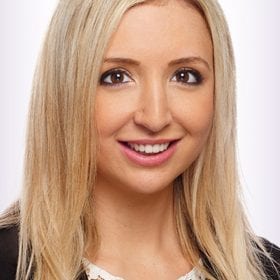 Tijana has worked exclusively in family law for over a decade.
She has experience in a variety of parenting and property matters, including for families with significant asset pools, complex business structures, spousal maintenance claims, child abuse and child sexual abuse matters, overseas relocation and matters pursuant to The Hague Child Abduction Convention.
Tijana has special expertise in family law matters with international elements including: matters where jurisdiction is in dispute, assets are held across other jurisdictions and where a parent wants to relocate with the child overseas.
Many of Tijana's clients are based overseas and she works closely with family lawyers who are based in other jurisdictions, to assist their shared clients.
Tijana gained early career experience as a Legal Associate at the Family Court of Australia. During that time, she assisted judges during trials and appeals, undertaking research, editing judgements in family law matters, all of which have given her a detailed understanding of the Court's workings behind the scenes and how to best prepare matters for clients.
While Tijana regularly appears in the Family Court, Federal Circuit Court and the Supreme Court and is a strong and confident litigator, she also appears in mediations and is trained in Collaborative Practice. She advises and guides families, couples and individuals towards practical and cost effective solutions to their family law problems and understands  litigation is a last resort for most clients.
Tijana is a member of the Family Law Section of The Law Council of Australia, the Women Lawyers Association of NSW and is on the committee of Women's Nexus - a business and professional women's networking organisation. Tijana is a guest lecturer at the University of Technology, Sydney, lecturing in the family law undergraduate program and juris doctor program. Tijana has also presented papers to members of the legal profession, as well as other professionals on family law issues.
Tijana has been recognised as a 'Family Law Rising Star NSW 2018' by the independently researched and peer nominated Doyles Guide for 2018.
Tijana joined Blanchfield Nicholls in 2014 and was appointed a Director in July 2016.