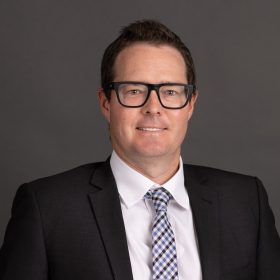 Partner - Dispute Resolution, Litigation, Insolvency (Corporate and Personal), Professional Negligence and Property Disputes
Tim is a Partner in the firm's Litigation and Dispute Resolution team.
Tim has previously worked internationally in London and also locally in Brisbane and on the Gold Coast.
Tim's expertise covers a wide range of Disputes including Shareholder, Director and other Company Disputes as well as Property and Contractual Disputes.
As well as his role as partner of the firm Tim is also a Director of All Saints Anglican School Ltd and the Chairman and Director of Friends of All Saints Ltd.
Outside of the office Tim enjoys sport, fitness and travel.
Expertise
All aspects of Corporate and Personal Insolvency law, Corporate Reconstructions, Voluntary Administrations, Receiverships, Liquidations, Securities Disputes and PPSA Advice, Litigation in Corporate and Personal Insolvencies
Professional Negligence
Litigation Building Disputes
Franchise Disputes
Shareholder Disputes
Banking Litigation Property Disputes
General Commercial Litigation
Debt disputes and recoveries
Qualifications and Memberships
Bachelor of Laws
Bachelor of Science
Solicitor of the Supreme Court of Queensland
Solicitor of the High Court of Australia
ARITA Advanced Certificate in Insolvency
Director of All Saints Anglican School Ltd
Chairman and director of Friends of All Saints Ltd