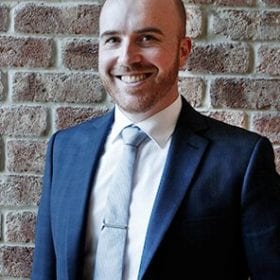 Tim joined the firm in 2016 having worked solely in wills and estates across all Australian jurisdictions since his admission in 2011. Unsurprisingly, he comes to the firm with a deep passion for all things estates – whether it be estate planning, probate, estate administration, and estate dispute resolution. He uses his knowledge to bring clarity to estate matters and has a particular ability to come up with simple solutions to tricky estate planning needs. He particularly enjoys using his knowledge to save clients from unnecessary tax burdens.
Tim has considerable experience advising clients in relation to their rights where a Will is involved. He has acted in many family provision claims  in both the ACT and NSW where he has represented both plaintiffs and defendants. He fearlessly advances his client's interests and is pleased to say that none of his family provision cases have had to go to trial. He has also acted in a number of more complex probate litigation cases where the capacity and knowledge and approval of the willmaker was in doubt or where there have been concerns about whether the willmaker was unduly influenced by another person. Tim also regularly appears in the Guardianship Tribunal of the ACT Civil and Administrative Tribunal.
Tim holds a Master of Laws (Applied Law) majoring in Wills & Estates, he teaches and tutors Wills & Estates at the Australian National University, and he is a member of the ACT Law Society's Elder Law & Succession Committee.
real person
Tim loves commuting to work on his bicycle. He is a great lover of dogs and family. He is a bit of a geek, so in what little free time he has he enjoys a nice red wine and boardgames with friends and family. He also enjoys reading and gardening.