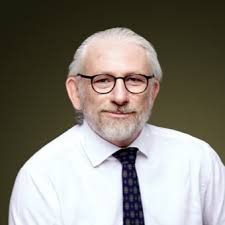 With over 35 years' experience, Tony is recognised as a pre-eminent family lawyer in Queensland and as a Leading Family Lawyer in Australia by his peers for consecutive years since 2012 in the Doyle's Guide to the Australian Legal Profession.
Tony assists people experiencing relationship breakdown or those seeking advice prior to or during a relationship to achieve commercially focused, "big picture", and effective solutions, which meet their individual objectives.
With specialist experience in property / asset division, particularly in intricate trust and corporate structuring, large rural properties, farming ventures and businesses and acting for third parties, Tony's niche is advising in complex and net high worth property divisions. Known for adopting a commercial, pragmatic approach, Tony and his team collaborate with estate planning lawyers and financial planners to ensure optimal asset protection strategies are put in place for the people he considers himself fortunate to assist.
Tony's approach and enthusiasm for family law work is captured by the stream of referrals from satisfied clients and fellow lawyers, confident to place the requirements of family and friends in times of need in the hands of such a trusted and dedicated advisor. Tony's clients often comment on his measured, level headed and calm approach and his ability to empathise and grasp the sensitivities, whilst managing the legal complexities of their cases with skill and precision.
Highly regarded by peers as a thought leader in family law, until August 2017 Tony sat on the Family Law Committee of the Queensland Law Society (QLS), which represents its members practising in family law and provides commentary and input on policy in relation to family law issues.