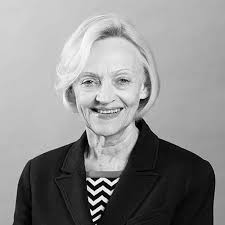 Wendy has practised Family Law for more than 30 years. She founded the firm with Patricia Abrahams in 1999 after having been a partner at Henry Davis York for 10 years.
Wendy is one of Sydney's most experienced family lawyers. In the Doyle's Guide she is rated by her peers as a Leading NSW Family & Divorce Lawyer. Her clients come from all walks of life and each enjoys the same frank advice for which she has become known. She encourages negotiated resolution. Wendy has appeared for many high profile clients in the finance industry, along with professionals and business clients.
Over the years Wendy has been involved in all aspects of Family Law, from complex financial matters involving trusts and corporate structures to complex parenting and relocation cases. She has represented clients in many leading cases that have influenced the application of the Family Law Act.
Wendy was previously a member of the New South Wales Law Society Family Law Committee and was one of the founding fellows of the International Academy of Matrimonial Lawyers.
Wendy has presented papers on aspects of Family Law nationally and internationally at legal conferences.
Wendy has acted for clients in Family Law matters involving overseas jurisdictions including the United Kingdom, Hong Kong, United States of America, Monaco, France, Germany, Switzerland, Belgium, South Africa, Italy, Japan, New Zealand, Indonesia, the Philippines and Singapore.