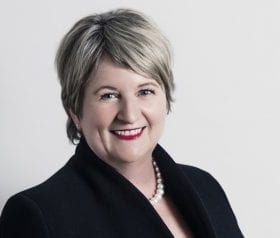 Wendy Kayler-Thomson is a partner of Forte Family Lawyers and has practised as a lawyer specialising in family law for 25 years. Wendy is recognised as one of Melbourne's leading family lawyers in Doyle's 2019 Guide to the Australian Legal Market, as well as one of Melbourne's leading family lawyers in High-value and Complex Property matters and a recommended lawyer in parenting matters.
Wendy is the Immediate Past Chair of the Family Law Section of the Law Council of Australia, the peak body for Australian family lawyers. She served as chair from 2016 to 2018 and has been a member of the Executive of the Family Law Section for more than 10 years. The Family Law Section is regularly consulted by the Federal government and the Courts about changes to family law and court procedures. As a result, Wendy is able to offer her clients the most up to date advice on family law and strategies to take advantage of future changes.
Wendy develops close and trusted relationships with her clients and the wide network of professionals that refer her work. Wendy's approach is tailored to each individual client's needs, recognising that for most people, the breakdown of a relationship is one of their most stressful and challenging experiences. Wendy brings a high attention to detail, strategic advice and a depth of expert knowledge about family law. Wendy has a commercial background and has acted for many clients with complex financial arrangements. She works closely with her clients' accountants and other professional advisors to ensure that all the complexities of those arrangements, including tax impacts and restructuring, are dealt with as part of any settlement.
Wendy has undertaken extensive training in a wide range of social sciences that impact on families and their children, including family and domestic violence, parental alienation, personality disorders, drug and alcohol addiction and high conflict. Wendy's clients benefit from her knowledge of the most up to date approaches by child psychologists and other experts to managing the post-separation care arrangements of children. Wendy has particular expertise in cases where one parent wants to relocate with the children interstate or overseas.
At the request of the Federal Attorney-General, the Australian Law Reform Commission is currently undertaking a comprehensive review of family law and the family law system in Australia. Wendy is honoured to have been invited to be a member of the Advisory Committee to the ALRC for that review.
Wendy is also a member of the Executive Committee of the Family Law Section of the Law Institute of Victoria, the Family Law Section of the Law Council of Australia, the Association of Family and Conciliation Courts and Victorian Women Lawyers.