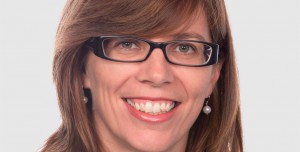 DibbsBarker has appointed respected planning and environment lawyer, Penny Murray, as a Partner. Penny will play a role in the firm's Property, and Energy, Resources and Infrastructure Industry Groups, two of the firm's five key industry focus areas.
Murray has 13 years of experience advising both public and private sector clients on the legislative and regulatory landscape surrounding planning as well as environmental issues and compliance. Penny also has extensive experience in resumption, compensation and valuation matters.
"Penny is a leader in her field of planning and environment and will add further depth to the firm's offering and competitive position in the market. She will contribute considerably to growing the firm's already established Property industry profile and presence on the eastern seaboard, along with our Energy, Resources and Infrastructure Group," said Alan McArthur,
Managing Partner.
Linda Morris, the Partner leading the DibbsBarker Planning and Environment team said, "Penny is a welcome addition to DibbsBarker, and we are delighted to have her on board.
In light of the recent review of the NSW planning legislation and the anticipated changes which may take place next year, Murray is expected to play an instrumental role in assisting DibbsBarker clients to prepare for and respond to any changes that take place.
Murray is recommended in Best Lawyers 2012 and by Doyle's Guide for her work in the Planning and Environment sector. She joins DibbsBarker from Minter Ellison and will be based in the DibbsBarker Sydney office.