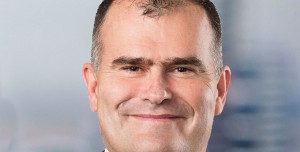 Thomsons Lawyers has appointed corporate partner, Tim Flahvin to the firm.
Flahvin joins Thomsons' Sydney office from global firm, Norton Rose, where he was the joint national head of their equity and capital markets practice.
Flahvin specialises in equity raising and mergers and acquisitions. He advises extensively on all aspects of the Corporations Act and ASX Listing Rules, and in recent years has had considerable exposure in the resources area, working with explorers and junior coal mining companies.
Thomsons Lawyers Chief Executive Partner, Adrian Tembel said Tim's appointment further strengthened the firm's national mid-cap focussed M&A/ECM team, while adding depth to existing energy and resources
expertise.
Flahvin said he was looking forward to growing his practice and working towards his career peak with an emerging independent Australian law firm. "I believe Thomsons strikes the right balance between value for clients and depth of talent," he
said.