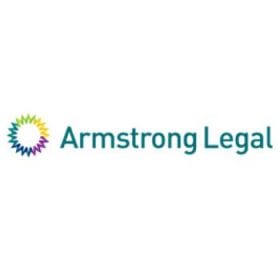 At Armstrong Legal we have a team of lawyers that practice exclusively in criminal law. Our firm handles over 1000 criminal and traffic cases per year and each of our criminal lawyers attend court on an almost daily basis. One of the advantages of using a criminal law firm with a team of specialists is that we often obtain successful outcomes because of our concentrated expertise in the field.
Our team of criminal lawyers handle a wide range of criminal cases, including break and enters, stealing, sexual assault, assault occasioning grievous bodily harm, assault police, drug charges and fraud. With former prosecutors among our team we view your matter from every perspective.
Criminal charges can have serious consequences on all aspects of your life. Most people who seek our advice are charged with offences that could result in severe penalties including a custodial sentence. In these circumstances, you need a firm that specialises in criminal law to ensure that you receive the best outcome possible. Armstrong Legal is criminal law firm with a team of specialists that can offer you expert legal advice in all criminal matters.
At Armstrong Legal we will thoroughly analyse and prepare your case for court so that we achieve the best possible outcome for you. Going to court can be a confusing and overwhelming process and our lawyers will help guide you through your proceedings and keep you fully informed of your court dates and all developments in your case. Our lawyers know how to best present your case at court and constantly monitor each court appearance to continually improve our approach in the future.
Armstrong legal is a criminal law firm with a ISO 9001 accreditation, an internationally recognized standard for quality management systems that demonstrate our dedication to providing outstanding legal services. We offer our clients value for money and we ensure that your matter receives the attention it deserves.
If you have been charged with a criminal offence or have any questions relating to a criminal law matter, please contact us on 1300 124 270. You can also send an enquiry to us online and one of our criminal lawyers will contact you shortly to discuss how we can assist you.