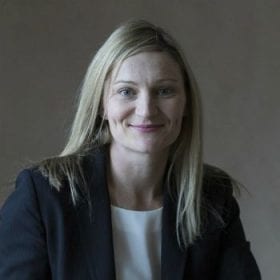 Having practised exclusively in criminal law, Erin has been involved in some of the largest prosecutions in NSW. Erin was previously a Senior Federal Prosecutor at the Commonwealth Director of Public Prosecutions where she had carriage of a broad range of Commonwealth prosecutions including large scale drug and cigarette importations, tobacco cultivation, computer hacking offences, intellectual property offences, serious money laundering, fraud including Centrelink and tax fraud, child pornography, and wildlife and quarantine offences. As a former prosecutor, Erin has the insight necessary to see both sides of a matter and be in the best position to advise her clients.
Erin is an experienced advocate, regularly appearing in summary and committal hearings in the Local Court, District Court sentences, severity and conviction appeals and bail applications from the Local Court to the Supreme Court. Erin has worked with some of the most experienced criminal barristers in NSW in complex trials in the District Court and appeals before the NSW Court of Criminal Appeal and the High Court of Australia.
Erin studied law at Macquarie University and after graduating, completed a Masters degree in law at the University of Sydney.
Erin has been identified by her fellow Solicitors and Barristers specialising in Criminal Law as one of the state's Leading Criminal Lawyers as well as one of Australia's leading White Collar Crime, Corporate Crime and Regulatory Investigations Lawyers in the 2018 Doyle's Guide.