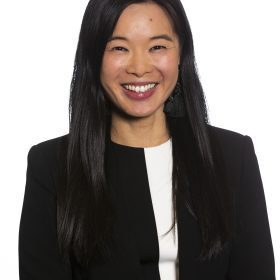 Linda Hanley is the Melbourne Practice Director at Redlich's Work Injury Lawyers and an Accredited Specialist in Personal Injury Law.  Linda also leads the Chinese practice at Redlich's. 
Her keen interest and desire to assist injured individuals initially began after her mother was injured in the workplace and struggled to navigate through the WorkCover system.  Having seen and experienced the impact injuries have on the lives of injured individuals and their families, Linda is passionate about helping others navigate these complex compensation systems.
Linda's extensive experience in assisting her injured clients in obtaining what is rightfully theirs by way of legal entitlements and compensation has made her the empathetic and compassionate lawyer she is today.
Fluent in English and Cantonese, and with a basic understanding of Mandarin, Linda can assist clients in their language.  Linda is passionate about acting for community members who have difficulty accessing legal services due to cost or language barriers. 
Outside of work, Linda enjoys spending most of her time with her family.  She especially delights in creating memories and teaching her children, whom she describes as her "pride and joy".