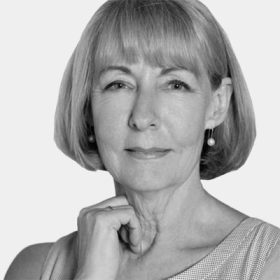 Linda has forged a career in the practice of Family Law as a solicitor and counsel.
She is a strong advocate for her clients bringing years of experience and understanding to a matter along with the determination to achieve a just and equitable resolution.   Linda can provide you with solid preliminary advice, represent you during negotiations and mediation and if necessary, be your counsel at Family Court hearings and trial.
Who Linda works with

Linda has made her mark representing clients covering the full spectrum of family law issues for married and de facto couples:
Complex property settlements, including high value financial arrangements (businesses, farming and fishing) which require the separation of parties' interests in corporate structures and trusts, with proper consideration given to taxation issues and other issues to achieve a workable, financial outcome for each person;
Multi-party disputes;
Spousal Maintenance;
Dependable, well prepared and drafted Consent Orders;
Financial Agreements tailored to each client's specific outcome and needs;
Children's issues where often legal experience and understanding need to go hand-in-hand to create the best outcome for a child's future;
Child Support (Limited and Binding Child Support Agreements and if required, Family Court Child Support Applications);
Restraining Orders (from first advice to being counsel at trial).
Approach

Linda has a friendly style and looks for the right and most practical resolution for you.  However, her approach is under-pinned by excellent legal knowledge and a steeliness that comes to the fore when your interests require it.
Qualifications

A graduate of Murdoch University in 1995 with a Bachelor of Laws (Hons) and a Bachelor of Arts (Politics).  Linda's background consists of operating small businesses before graduating as a lawyer and commencing work in that field in 1996.  From 2000 to 2013 Linda ran a very busy legal firm as a sole practitioner before melding with Leach Legal.  Linda brought advocacy experience to the firm and enjoys the dynamic and genuine collegiate atmosphere of the Leach Legal team.