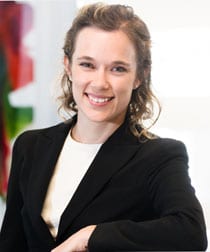 Penny's areas of expertise include asset structuring and planning, to assist clients in appropriately planning their affairs for succession, retirement and asset protection purposes. Her role is to meet with clients to work out how they would like to deal with their affairs after they are gone. Penny also works with families when a loved one has passed away to assist them in obtaining Probate (if required) and then assisting them in the administration of the Estate – transferring assets in accordance with the Will.
Penny also assists beneficiaries or Executors in relation to family provision applications which includes assisting in facilitating any difficulties or arguments that may arise within the family, before they become litigious.
Penny enjoys being connected and involved with people/families during difficult times in their lives as she hopes to make a difficult process less painful. Penny finds the ongoing relationships she has with her clients, particularly with young families, very rewarding.
Penny was admitted into practice in 2006 and holds a Bachelor of Laws and Legal Practice and International Studies from Flinders University. Penny also holds a Masters in Comparative Law. In 2017 Penny completed a Master of Taxation (Taxation and Financial Planning) from the University of New South Wales, receiving the Dean's Award for Academic Excellence in 2017.
Penny hopes to provide more superannuation advice for her client base, a continuing area of complexity in the Estate Planning and Estate Administration fields.