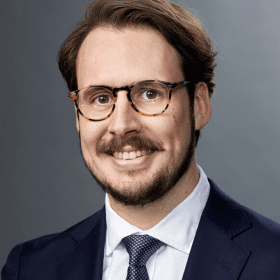 Phillip is an accredited family law specialist, consistently recognised by his peers as an expert in his field.
Doyle's Guide has recognised Phillip as a Rising Star in family law in the Australian legal market for 2021 and 2022.
Phillip specialises in property settlements involving complex asset structures, including trusts, companies and businesses; Financial Agreements, including pre-nuptial Agreements; and contentious and high-conflict parenting matters, including relocations, psychological issues, substance abuse, family violence and child protection aspects.
Phillip works collaboratively with his client's professional advisors, including accountants, commercial lawyers, criminal lawyers, counsellors and psychologists, to achieve the best possible outcomes for his clients.
Phillip has worked in specialist family law firms since 2011 and understands the importance of providing his clients with pragmatic, practical and level-headed advice, in plain English, to help them rise above the melee and focus on resolving their matters quickly, efficiently and cost effectively.
Phillip understands the intricacies of the family law system and appreciates the stress it can cause to his clients involved in litigation. Phillip helps his clients to develop a clear strategy at the outset of their matter to guide his clients through the system and ensure there are no surprises along the way.
Phillip holds a Bachelor of Laws and Bachelor of Business with Distinction, and is a regular contributor to legal commentary on topical issues and developments in family law, including through the New South Wales Law Society, the Family Law Section of the Law Council of Australia, CCH, Television Education Network and Legalwise. Most recently Phillip has presented on the use of secret video and audio recordings in family law matters.