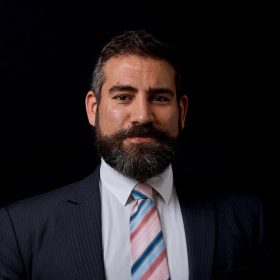 QUALIFICATIONS
BSc.;LLB (Monash)
Admitted to Practice (2006)
Senior Associate - Tony Hargreaves & Partners (2014-2020)
Partner - Tony Hargreaves & Partners (2020-)
AREAS OF PRACTICE
Criminal law
Traffic Law
Civil and Commercial litigation
EXPERIENCE
Vincent brings to our firm a wide range of experience in criminal law. Admitted in 2006, Vincent served his articles at a firm specialising in commercial law. He was then the Associate to Her Honour Judge Sexton of the County Court, before working as a solicitor at the Office of Public Prosecutions in the OPP's specialist Sex Offences Unit.
Immediately prior to joining the firm in 2009, Vincent worked at Victoria Legal Aid as a Duty Lawyer within the Criminal Law Division.
Vincent is recognised as a recommended Victorian criminal defence lawyer in the 2021 Edition of Doyle's Guide which publishes an annual list of Australia's leading solicitors and barristers.
PROFESSIONAL MEMBERSHIPS
Vincent is a Member of the Law Institute of Victoria Criminal Law and Young Lawyers Sections.