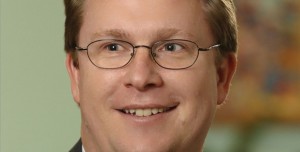 With most firms reporting "patchy" levels of activity across the corporate space in the past twelve months few areas outside of resources, mining services and agribusiness could be said to have given rise to any meaningful level of activity in the corporate space.
Perhaps it's a "patchy" market or, more likely the absence of the Brisbane corporate legal market such as Darryl McDonough and John Humphrey, but what has unquestionably emerged is a more even spread of work across firms and a narrowing of the gaps between our tiers of both firms and individuals.
Interestingly international firms such as DLA Piper, K&L Gates and Norton Rose all failed to gain any significant level of recognition for their work in the Queensland corporate market.  In contrast local Queensland firms are strongly represented which shows that although the Queensland legal market continues to evolve, it still remains one heavily influenced by local contacts and market dynamics.
McCullough Robertson and HopgoodGanim continue to run tow the market's largest and most well regarded corporate practices with the rivalry between the two firms now looking to have decreased somewhat.  The folk at McCulloughs have moved up the food chain to actively compete on both the top-end and mid-sized deals while HopgoodGanim has cornered the small listed company space.
The larger national firms present a mixed bag of corporate practices.  Clayton Utz have always sat comfortably amongst the top corporate practices in Brisbane and the next generation of talent with the firm looks to be improving the platform provided to the them by the firm's Chairman of Partners Darryl McDonough.
Likewise, and notwithstanding upheavals in the firm's Sydney corporate team, Corrs Chambers Westgarth look to be on an upward path.  Senior Partner Theresa Handicott and Stephanie Daveson have long gained favour but it's young partner and "genuinely outstanding talent and a nice guy to boot" Jeremy Horwood who the market is now seeing as likely to play a more significant role in the medium to long-term.
The dominant corporate presence of Herbert Smith Freehills and Ashurst in other major Australian legal markets is not replicated in Queensland.  Allens, also a dominant national presence and, whose corporate practice has played a historically significant role in the Queensland market, were seen as being "increasingly less visible"
The mid-tier practices of HWL Ebsworth (under Matthew Reynolds) and Thomsons Lawyers (under Eugene Fung) also were noted for their commerciality and "deal focused" approach.  Fung was seen as a "very effective and practical operator" while Reynolds "knows what's important and what's not".
The corporate practices of Queensland's smaller and specialist firms have also changed and developed in recent times.  Hynes Lawyers' corporate practice has now all but dissolved.  Initially Partner's Glenn Vassallo and Scott Standen left the firm to establish their own firm, GRT Lawyers and now with the last of the firm's corporate figureheads, Warwick Walsh set to join McCullough Robertson in mid-2013 the firm's once thriving corporate practice is no more.  In contrast GRT Lawyers looks to have found its feet with a series of recent significant transactions.