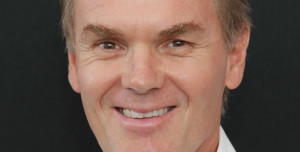 HWL Ebsworth has announced a significant expansion of its Australian capability with the launch of a new office in Perth on 1 July 2013.
Downings Legal, through its partners, lawyers, paralegals and support staff, will join  HWL Ebsworth to form the new Perth office.
The new HWL Ebsworth partners will be Mitch Artus, Andrew Davidson, Joyce Chin,  Keith Thomas, Lynnette Goh and Veronica Jumeaux.
With a history dating back to 1897, Downings Legal is one of Western Australia's oldest law firms, offering clients leading expertise in a range of areas including Building and Construction, Commercial, Employment and Workplace Relations, Energy and Resources, Environment and Planning, Franchising, Health, Insurance, Litigation, Occupational Health and Safety and Property.
Mitch Artus, Managing Partner of Downings Legal, said "We are delighted to be joining a firm that is so closely aligned culturally and strategically with Downings Legal. The success of both firms has been based on the principles of offering commercially and technically outstanding legal advice and unsurpassed value for money. Moving to HWL Ebsworth enables us to continue to service our clients in this way, whilst offering access to a more extensive range of market leading specialists across Australia."
Juan Martinez, HWL Ebsworth Managing Partner said "This latest expansion is a very exciting development for our capability across Australia. By offering broad and relevant legal services in Western Australia, we are ideally placed to provide our domestic and international clients with specialist expertise across the east and west coasts of Australia."
"The unique feature of our offering is that we manage and run our business in the same way that our clients do, conscious of all the challenges particularly in a competitive environment. I am confident that the Western Australian corporate and government clients will welcome this approach. In the coming months, we will look to further enhance our Western Australian offering with the recruitment of additional leading partners in key areas of law of importance to our client base" added Juan.
HWL Ebsworth was recently ranked as the seventh largest legal partnership in Australia by the Australian Financial Review (Partnership Survey – 14 December 2012).   Following the above mentioned appointments, the firm comprises 766 staff including: 154 Partners, 357 other legal staff and 255 support staff across offices in six locations – Brisbane, Canberra, Melbourne, Norwest (North West Sydney), Perth and Sydney.