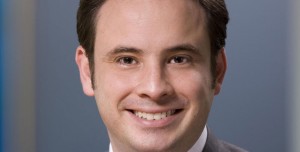 King & Wood Mallesons has advised BG Group on its entry into a Heads of Agreement (HOA) for the sale of certain interests in the Queensland Curtis LNG (QCLNG) project to China National Offshore Oil Corporation (CNOOC) for $1.93 billion (marking one of China's biggest recentinvestments into Australia), and the sale of liquefied natural gas (LNG) from BG Group's global LNG portfolio.
Fully-termed transaction agreements are expected to be executed in the first half of 2013 and, on closing, CNOOC will reimburse BG Group for its share of QCLNG project capital expenditures incurred from 1 January 2012.
Under the terms of the HOA, BG Group will sell an additional 40% interest in the first LNG production train of the QCLNG project, increasing CNOOC's equity interest in the facility to 50%. CNOOC will also acquire further interests in the reserves and resources of certain BG Group tenements in the Surat Basin and new interests in certain BG Group tenements in the Bowen Basin, bringing its interest in these fields to 25%.  CNOOC will also have the option to participate as a 25% partner in the first of any potential expansion trains at QCLNG.
Under the LNG sale agreement, BG Group will supply CNOOC with 5 million tonnes per annum (mtpa) of LNG for 20 years beginning in 2015, sourced from BG Group's global LNG portfolio. Combined with the 3.6 mtpa LNG sale agreement signed with CNOOC in March 2010, this willbring BG Group's total committed LNG sales to China to 8.6 mtpa – making it the largest supplier of LNG to China.
The King & Wood Mallesons team for the HOA and fully-termed transaction agreements was led by Partners Craig Rogers and Joshua Cole and Senior Associate Michael Lawson who were supported by a core team comprising Senior Associate Agata Bober and lawyers Theadora Tsangari and Carolyn Wong.