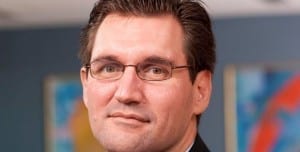 King & Wood Mallesons has acted for Airtrain Holdings Limited ("Airtrain") in its sale to USS Axle Pty Ltd, by way of three interconditional schemes of arrangement, for A$109.55 million.
Airtrain is the holding company of Airtrain Citylink Limited, which owns and operates the Brisbane Airport Rail Link ("BARL") connecting the Brisbane International and Domestic Airports to over 140 railway stations within the Queensland Rail network.  USS Axle Pty Limited is a wholly-owned subsidiary of Universities Superannuation Scheme Limited of the United Kingdom, a £34 billion superannuation fund.
The King & Wood Mallesons team, based in Brisbane, was led by corporate partners John Humphrey and Stefan Luke together with senior associate Rhys Casey and solicitors Erin Hanson and Joshua Duffy.  Justin McDonnell, Natalie Caton and Ashlee Campbell from the firm's dispute resolution team assisted with the court approvals of the schemes.
Commenting on the deal, Stefan Luke said "It was pleasure to continue our long association with this iconic company.  Having worked with Airtrain since the construction and financing of the BARL in the early 2000s and during its restructure in 2005, we are delighted to have been part of this next milestone in its history."
Johnson Winter & Slattery Lawyers acted for USS Axle Pty Ltd.