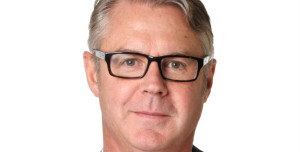 HWL Ebsworth Lawyers has announced the appointment of Andrew Pitney, one of Australia's pre-eminent construction and infrastructure lawyers, as a partner in its Melbourne office.
Pitney joins HWL Ebsworth from Corrs Chambers Westgarth. At the time of his departure, Pitney's existing responsibilities included performing the role of Partner-In-Charge for the Corrs Chambers Westgarth Melbourne office.
Pitney's recent experience includes undertaking the lead role on some of the region's most significant infrastructure projects, such as the $36.5 billion National Broadband Network, the $1.7 billion Adelaide Desalination Plant and the $2.5 billion Eastlink tollway project in Melbourne.
He also advised on the Roy Hill Iron Ore project in Western Australia, expansions to the Melbourne Airport Terminal, the Bonnyrigg Living Communities redevelopment PPP project in New South Wales and the Mobile Data and Metropolitan Mobile Radio Network PPP projects for Motorola.
Juan Martinez, the firm's Managing Partner, says "HWL Ebsworth is delighted to welcome a partner of the calibre of Andrew to the firm. Andrew brings a wealth of legal and leadership experience that will further reinforce our construction and infrastructure offering to our Australian and international client base".