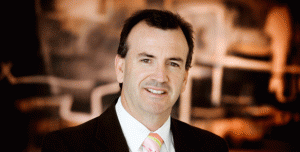 The 2012 listing of leading Queensland family lawyers details lawyers practising in the areas of family, matrimonial and divorce law  in the Queenland legal market who have been identified for their expertise and abilities in the area.  It is compiled on the back of feedback from both solicitors and barristers practising within these areas.
Market Leader
Geoff Wilson – HopgoodGanim
Preeminent
Ross Hirst – Hirst & Co
Tony Phillips – Murdochs Lawyers
Geoff Sinclair – Barry.Nilsson.
Leading
Tony Black – Anthony Black Family law Services
Damien Greer – Herbert Geer
Brett Hartley – Hartley Healy
Don Leembruggen – Barry.Nilsson.
James Naughton – Rice Naughton Buckley
Anne-Marie Rice – Rice Naughton Buckley
Mark Ryan – Ryan Kruger
Recommended
Rick Jones – Jones Mitchell
Michael Keogh – Miller Harris
Margie Kruger – Ryan Kruger
Peter Logan – BCK Lawyers
Kieran McCarthy – Jones McCarthy
Dixie Middleton – Dixie Ann Middleton & Associates
Sarah Minnery – Hemming & Hart
Alison Ross – HopgoodGanim
Leisa Toomey – Schultz Toomey O'Brien
Trent Waller – Carne Reidy Herd
Freda Wigan – HopgoodGanim
Reagan Wilson – Best Wilson
Justine Woods – Cooper Grace Ward
Please click to view the following listings:
The above listings represent the views of Doyle's Guide in relation to the Queensland market's best family lawyers, law firms and barristers.  These views and opinions are based upon an extensive, Australian wide research process where we spoke to the majority of Australia's leading family lawyers.  Unlike other directories Doyle's Guide does not receive any financial benefit or payment from the firms that are listed.
While you may gain benefit from using the above listings in choosing your family lawyer we would ask you not rely upon this list as the sole means of choosing your family lawyer and to make sure that you feel that your lawyer and their firm are a good "fit" for you. 
Finally, please note that Doyle's Guide is not associated in any way with any of the firms or individuals listed above and is not to be held accountable or liable for any of their actions.