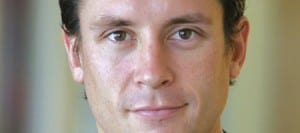 Clayton Utz has advised Cameco Corporation, one of the world's largest uranium producers
with listings on the Toronto and New York Stock Exchanges, on an agreement with BHP Billiton for the acquisition of the Yeelirrie uranium project in Western Australia for US$430 million.
Energy & Resources / M&A partners Heath Lewis and Brett Cohen led the Clayton Utz team in Perth that advised on the transaction, which is subject to regulatory approvals.
Yeelirrie is one of Australia's largest undeveloped uranium deposits, located about 650 kilometres northeast of Perth and about 750 kilometres south of Cameco's Kintyre exploration project.
Commenting on the transaction Lewis said: "Clayton Utz is pleased to once again work with Cameco on this significant acquisition. The Firm looks forward to continuing our association with a world leader in the uranium industry."