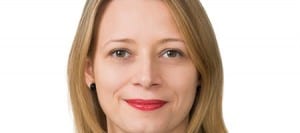 Maddocks has continued to boost its talent base with the appointment of Lucille Scomazzon, Partner and Angela Wood, Senior Associate to the commercial practice in Sydney. Lucille and Angela have joined the firm from Ashurst.
Scomazzon has broad corporate and commercial law experience with a particular focus on the aged care, health and life sciences, retirement living, disability services and education sectors.
Wood has been working with Scomazzon for over seven years and has acted on a number of negotiated mergers and acquisitions, as well as advising on corporate governance, regulatory issues, contracting and outsourcing services, policy review and development, and risk management.
David Rennick, Maddocks' CEO said: "We are delighted to welcome Lucille and Angela to the firm. They bring a wealth of experience in the health and aged care sectors. Over the years, Lucille and Angela have acted for a range of industry participants, including institutional investors, government and regulatory bodies, financiers, developers, operators, receivers, acquirers and sellers. This hands-on industry knowledge means that Maddocks is now able to deepen our service offering to clients operating in, or with assets in these sectors. Our expanded expertise will benefit our clients across all of our sectors of government, infrastructure and services."
Maddocks has been actively expanding its commercial team with a number of other practitioners joining the firm in the last 12 months: Ron Smooker (Partner, Corporate), Stuart Weir (Partner, Banking and Finance), Michael Argy (Special Counsel, Information, Communication and Technology), Charles Rosedale (Special Counsel, Corporate), and most recently Philippa Hore (Special Counsel, Information, Communication and Technology).