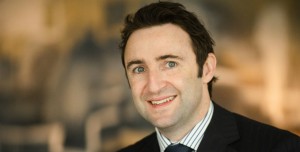 HopgoodGanim has advised Jindal Steel & Power (Australia) Pty Ltd on its AUD $221.61 million on-market takeover offer for coal producer Gujarat NRE Coking Coal Limited.
According to HopgoodGanim partner Michael Hansel, Jindal's unconditional offer of $0.20 cash per share represents a five percent premium to the closing price of $0.19 per share on 29 January, and a 15 percent premium on the volume weighted average share price over the previous three months.
"This offer is an opportunity for Gujarat shareholders to realise the full value and receive a premium for their shares in a volatile market." Hansel adds that as Jindal currently owns 19.48 percent of Gujarat, the offer represents a continuation of Jindal's strategy to strengthen its global base in interests (at both a direct and indirect equity basis) in coal reserves.
"Demand for coking coal is expected to increase over the next decade, and this offer reflects Jindal's long-term strategy to strengthen its interests in coal reserves."
In addition to Hansel, the team from HopgoodGanim advising Jindal on this transaction includes senior associate Lea Fua and solicitor Katherine Hammond.
The parent company of Jindal Steel & Power (Australia), Jindal Steel & Power Limited, is one of the largest steel producers in India. It is listed on the National Stock Exchange (NSE) and the Bombay Stock Exchange (BSE) in India.
HopgoodGanim also advised Jindal on its on-market takeover offer for Rocklands Richfield Limited in April 2011.