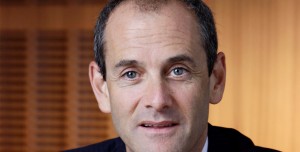 King & Wood Mallesons has acted for QR National Limited on its proposed Selective Share Buy-back.
QR National has agreed to buy back $1 billion of Queensland Treasury Holdings Pty Ltd's ("QTH") stake (11.9% stake), subject to shareholder approval.  This offer was made in conjunction with a $500 million institutional placement to facilitate a further sell-down by QTH.
The Selective Share Buy-back follows the on-market buy-back announced by QR National on 23 August 2012, for which King & Wood Mallesons also acted for the company.  King & Wood Mallesons acted for QR National in its initial public offering in late 2010.  This ongoing role with the company has enabled the firm to leverage synergies across its Brisbane, Sydney and Melbourne offices to ensure that the transaction ran smoothly.
The King & Wood Mallesons team was led by M&A partners John Humphrey, David Friedlander and Peter Stirling.  They were supported by senior associate Rhys Casey and solicitors Amanda Isouard and Joshua Duffy.
Rhys Casey said "It was a pleasure to again work with the QR National team on this important next step for the company following its successful initial public offering in 2010.  The Selective Share Buy-back is expected to help QR National move towards a more efficient capital structure".
UBS AG, Australia Branch also advised QR National while Clayton Utz and Rothschild acted for QTH.