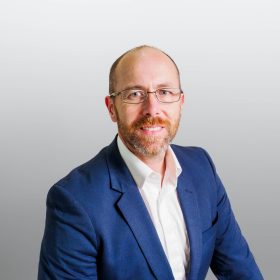 Adam is a mediator, arbitrator and legal practitioner with particular experience in:
Construction & engineering
Technology & intellectual property
Insurance & risk management.
Adam Rosser has conducted major litigation in State and Federal courts and has also provided 'front-end' transactional advice and contract drafting on major private and public projects.
Adam began his career as an associate to a judge of the Supreme Court of South Australia before joining CCK Lawyers (previously Cosoff Cudmore Knox), an eminent boutique law firm, specialising in complex litigation. Adam has appeared as counsel in various courts and in a wide range of cases. Adam rose within the firm and spent 12 years as a partner before leaving to establish a new practice.
Over that time, Adam developed a particular interest in construction and engineering law, which meshed well with his previous university training in architecture. Adam has had a long-standing involvement with the Civil Contractor's Federation.
In addition, Adam has been a long-standing member of the South Australian Committees of the Intellectual Property Society of Australia and New Zealand (IPSANZ) and the Australian Professional Indemnity Group (APIG).
Now Adam focuses mainly on assisting parties with non-litigious forms of dispute resolution. He is an NMAS-accredited mediator, a graded arbitrator and a trained conflict management coach. 
Adam is also a member of the Civil Litigation and Alternative Dispute Resolution committees of the Law Society of South Australia, and the Resolution Institute Commercial and Business Committee for Facilitative Dispute Resolution, and the Resolution Institute SA state committee.
Adam takes appointments as a mediator, conciliator and arbitrator from private parties and on nomination from several industry bodies in the construction sector.