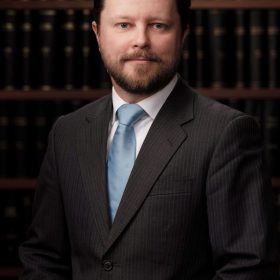 Andrew was called to the Bar in 2009 after working as a solicitor and paralegal for 11 years. He holds a Master of Laws (Hons.) from Sydney University as well as an undergraduate Arts/Law degree. He is also a qualified mediator.
Andrew regularly appears unled in the Court of Appeal, as well as in the Supreme Court and Federal courts primarily in corporate, commercial, equity/property, tax and building matters.

He has almost 20 years' experience in advising mortgagees, mortgagors, insolvency practitioners, builders/property owners and executors. Andrew regularly accepts briefs directly from such persons. His practice is driven by commercial considerations and he always looks to find the most suitable process to achieve the client's end goal, whether that be through litigation strategy, arbitration or ADR. 
Andrew also accepts a large amount of pro bono civil matters from the bar's Legal Assistance Referral Scheme, the Law Society pro bono solicitor and various volunteer community legal centres. He has also been appointed a number of times by the Court as amicus curiae.
Some noteworthy matters in which Andrew has appeared include: