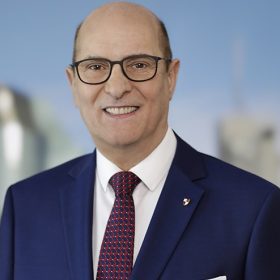 Engineer, Planner, QS, Construction Lawyer, Adjudicator, Expert Determiner, Expert Witness.
My aim is to use my qualifications and 30 years of experience a design engineer, project manager, estimator, scheduler, contract administrator and lawyer to bring clarity to construction disputes to the courts, law firms, corporations, and contractors.
I provide specialist claim services including determination of entitlement, valuation of costs, delay analysis, expert witness reports, expert determinations, construction law in Brisbane, payment claims, payment schedules and applications for adjudication of construction disputes in civil infrastructure, mining, rail, oil & gas, building and renewables.
My qualifications include a Bachelor's Degree in Electrical Engineering (Otto Krause - B.Eng). I also completed post graduate qualifications in Quantity Surveying (HWU), Project Management (UNISA) and Law (USQ). I am a Registered Solicitor in Queensland (Unrestricted Practicing Certificate - Principal of Practice), Registered Adjudicator with QBCC (Queensland), and hold registrations with the IEA, RICS, AIPM, CiArb, ICCP, and QLS.
Immediately after graduating in engineering, I joined Leighton Contractors (now CIMIC/CPB) with whom I spent 20 years learning the intricacies of project development, estimating, planning and contract formation from renowned directors Bob Merkenhoff, Bill Service, John Aitken and Peter Young.
I progressed to become an accomplished Business and Project Development Manager in my own right, and developed multi-billion dollar projects for companies including AMP, Star City Casino, Transport for NSW, Fortescue Metals, Rio Tinto, BMA, Boyne Smelters, Siemens and numerous government organisations, while employed by giants AECOM, Fluor, Bateman Engineering, WSP and Parsons International. I have also been based on site and managed client and subcontractor relationships, approved progress payments and led the resolution of disputes.
Since graduating as a Juris Doctor in 2015, I successfully managed mediation and arbitration proceedings in Australia, Brisbane, Dubai, Riyadh and Singapore, prepared over 100 adjudication applications in most states of Australia under the various Security of Payments Acts, acted as MEP & F expert witness, and resolved several matters refereed for Expert Determination.
I also maintain a separate blog securityofpaymentsactqld.com.au.
Construction Lawyer Brisbane
74B Union Street
Spring Hill, QLD 4000
Australia
1300 190 773