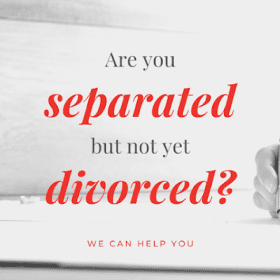 Family Lawyer in Sunshine Coast
We provide sensitive advice and strong legal representation to get the best outcome for you, your children, and your finances. Contact us for creative solutions on Separation and Divorce, Children's Issues, and Property concerns.
Book A FREE consultation with Lawyer, Sandra Sinclair LLB:
Caring Specialist In Family Law.
Tough, Will Fight Hard For You.
Dispute & Accredited Mediator.
40+ years helping Families.
"We seek holistic solutions that are financially and emotionally better for you and your family."
We NEVER encourage you to go to Court. And we always encourage negotiation. Our role is to help you to retain the assets that are important to you. We give you sensible advice in relation to your children; parenting arrangements; domestic violence concerns and support agencies who can work with you. Our mission is to support and assist YOU.
Our Legal Services Includes
Alex Mandry understands the stresses and implications that is associated with relationship breakdowns. We can assist you in obtaining your Sunshine Coast divorce in a cost-effective and timely manner and will provide assistance with all aspects of your divorce, including completion of the application and any supporting affidavit, serving the application on your spouse and attending the Court hearing (if required).
In the event of a divorce or separation, property is divided between the ex-partners (including married, de facto and same sex partners). This is known as a property settlement. We can assist you in achieving the best possible property settlement and ensure that your property settlement is legally binding, giving you the long term protection you need.
As experienced children's issues lawyers, often the most important issue for parents following separation is deciding "who the will children live with". Our child children's issues lawyers can advise you on your legal rights and responsibilities regarding the living arrangements of your children. Such advice might include varying proposals to take into account the age of your children or your changing work requirements.
If you think you are paying too much, or not receiving enough, we can help you. We have had positive results in achieving refunds of over-payments for our clients. Or if you want to determine your own payments but are still looking for a formal arrangement, our child support lawyers can assist you with Binding or Limited Child Support Agreements.
Anecdotally, they may be referred to as "prenuptial agreements". Financial agreements are contracts under the Australian Family Law Act in which parties to a marriage or de facto relationship enter into a legal agreement governing the financial arrangements should a marriage or relationship break down or end in divorce. We can assist you by advising whether a Financial Agreement may be right for you and, if so, preparing and advising on the Agreement itself.
Spousal maintenance is an area of family law and is the obligation of one party to financially support the other party after separation or Sunshine Coast divorce. It is not automatic and requires either agreement or an application to the Family Courts. If you are in receipt of an income test pension, allowance or benefit, or your income is significantly lower than that of your former spouse, you may be eligible to apply for spousal maintenance.
Alex Mandry Family Lawyers Sunshine Coast
27 Duporth Ave
Maroochydore QLD 4558
AUSTRALIA
1800 329 090
Driving Directions | Social Media | Online Reviews | Google My Business
Our Service Areas Include

Maroochydore Surrounding Suburbs 4558
4556 Buderim, Sippy Downs, Mons, Kunda Park, 4557 Mountain Creek, Mooloolaba, 4572 Alexandra Headlands 
Caloundra Surrounding Suburbs 4551
Golden Beach, Shelley Beach, Moffat Beach, Dicky Beach, Aroona, Currumundi, Pelican Waters, Caloundra West, Baringa, Little Mountain
Noosa Surrounding Suburbs 4567
Noosa Heads, Sunshine Beach, Sunrise Beach, 4565 Tewantin, 4562 Doonan