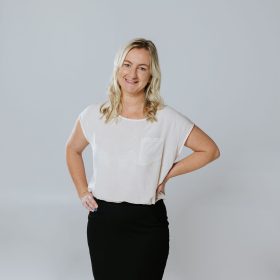 Allyson is a dedicated Family Lawyer with over a decade of experience in the legal industry since 2011, specialises in delivering exceptional outcomes for clients in a wide range of family legal matters, notably property settlement.
With a keen focus on complex family legal issues, her expertise extends to the intricacies of property division. Allyson's unwavering commitment lies in offering compassionate and strategic legal guidance to support families. She prides herself on crafting innovative and effective solutions that safeguard the interests and well-being of individuals and their loved ones, especially concerning property matters.
Having launched her career in commercial law, Allyson possesses a unique advantage in navigating asset divisions. Her extensive expertise in family law and property settlement positions her to provide top-tier legal counsel and play a vital role in resolving family-related challenges.
"Allyson helped through my tricky separation settlement. She was extremely helpful and talked me through all the complicated details to help me achieve a great outcome. I will definitely be using Allyson for any future legal matters."
"I had a unique circumstance with my separation in our family law matter. The whole experience was made so much easier with Allyson and her team."