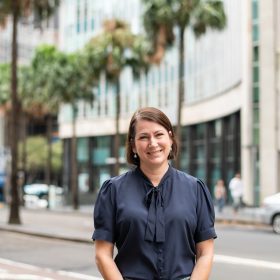 Anna has been practising as an insurance litigation and commercial lawyer for 25 years, assisting insurers across a wide range of industries.
Prior to joining YPOL Lawyers in 2012, Anna was a senior associate at a top tier firm. Anna also gained her experience at the Bar, specialising in insurance litigation, and as a solicitor at Phillips Fox where she commenced practice in 1998.
Anna is experienced in the defence of all types of liability claims, particularly property damage including construction, personal injury and professional negligence claims. She also has extensive experience running large scale complex commercial litigation. Her expertise extends to defence management and coverage advice and acting for insurers in indemnity disputes.
Anna has acted for insurers, corporations and individuals in most jurisdictions including the High Court of Australia, the Federal Court of Australia, the NSW Court of Appeal, the Supreme Courts of New South Wales, Western Australia, Tasmania and Queensland, the NSW District Court and Local Court.
Her philosophy is to provide meaningful advice which is straight forward and responsive.