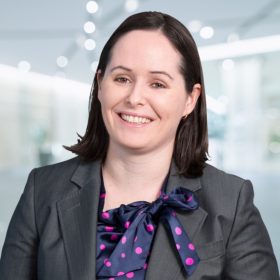 Anthea is a Principal of the firm's Corporate & Commercial team. Her experience predominately lies in advising clients regarding corporate advisory, M&A and tax matters. Anthea regularly seeks out opportunities to assist not-for-profit entities or non-governmental organisations. She works with these clients to assist with all their regulatory and advisory needs.
Anthea works with clients to add value to their businesses and the transactions they undertake by understanding the legal and commercial factors involved. She focuses on building solid relationships with her clients and is committed to achieving the best outcomes.
Anthea also has a special interest in acting for not-for-profit organisations and charities in both a paid and unpaid capacity, providing advice on structuring, establishment and compliance issues as well as tax endorsements and ongoing compliance matters and reporting obligations.
Qualifications:
Bachelor Of Arts, James Cook University
Bachelor Of Laws, James Cook University
Graduate Diploma Of Legal Practice, Queensland University Of Technology
Solicitor Of The Supreme Court Of Queensland