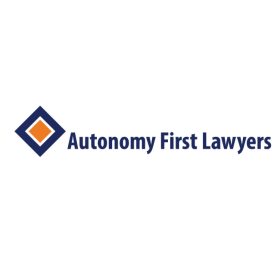 Autonomy First Lawyers is a multi-disciplinary, cognitive responsive professional practice, bringing together a unique team of experienced trusts and estates law, business law and clinical neuropsychology experts.
What we do
We are a private client law firm, acting for individuals and their businesses, with deep expertise in
Our Capacity & Capability Clinic is a multidisciplinary professional practice providing a medico-legal capacity and capability assessment service
How we work
•
We implement the National Decision Making Principles in our work.
•
We help mitigate the risk of abusive or coercive conduct in the administration of a person's affairs wherever appropriate.
•
We practice the ethics of care and help clients implement the ethics of ageing.
•
We help support and safeguard the will and preference of our clients.
•
We work collaboratively, using common processes and practices to reach a common goal for our clients.
Our team
Michael Perkins, co-founder and Principal Lawyer, is a lawyer, author and educator with over 30 years of experience in trusts, estates and private client practice. He is co-author of Estate Planning: A Practical Guide for Estate and Financial Services Professionals, now in its fifth edition.
Clarence Leung  LL.B, LL.M (London); Diploma in Law (Sydney); TEP is Principal Lawyer at Autonomy First Lawyers and a senior lawyer with over two decades of experience in trusts, commercial law, property law, litigation and migration law. Proficiently tri-lingual, Clarence is an experienced Private Client lawyer who is skilled in working with clients of diverse backgrounds.
Zabina Naem is an Associate Lawyer at Autonomy First Lawyers and is experienced in Wills, Estate Planning, Estate Administration, Trust Law and Property Law.
Jeremy Duffy is a contracted Principal Solicitor. Jeremy has over 38 years of experience in practice including numerous litigation matters in both State and Federal jurisdictions and non-litigious advisory and transactional work in trusts, estate planning, property law and commercial transactions.
Dr Jane Lonie is consultant clinical neuropsychologist, author and educator with 20 years of experience in the assessment, management and research of cognitive dysfunction in adults and older adults. Working closely with Michael Perkins and his team, Jane was one of the founders of the Autonomy First Group and now provides a range of clinical neuropsychological services to clients of the firm.