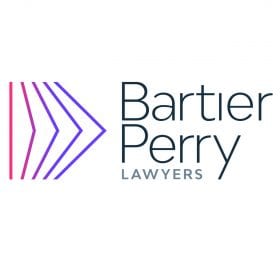 Our specialist insurance lawyers act exclusively for defendants, including employers, self-insurers and specialised insurers, Comcare, icare and its nominal insurer and NSW Self Insurance Corporation (SICorp).
We strongly believe that the best approach to insurance is always to prevent disputes from arising in the first place. And we know that insurance claims of any kind are more likely in an environment where there's interpersonal conflict, poorly defined processes or a lack of communication.      
That's why we work closely with employers and their insurers to build a culture of compliance - one in which risk is minimised and the lines of communication are kept open.
But we also know that claims aren't completely unavoidable, even in the very best organisations. So when someone brings a claim, we work hard to investigate and assess it properly, so that you can make a quick call on whether to contest it or not.
Where we do contest a claim, we take a 'model litigant' approach that focuses on the issues and tries to prevent the matter from escalating.
In other words, we'll never encourage a client to dispute a claim if their case lacks merit or puts up unnecessary hurdles to resolving the issues.
Instead, we try to minimise the cost and distress - both to the person claiming and to our clients - by trying to avoid court and settle matters through alternative dispute resolution techniques, such as negotiation and mediation.
It's this strategic and holistic view of managing, contesting and settling insurance claims and risk that makes us preferred legal advisers for so many leading organisations - whether they need advice on dust diseases, workers compensation, public liability, professional indemnity or other types of insurance claims.
We can:
Help you minimise the risk of a claim if you're an employer by taking a strategic approach to insurance law.

Advise you on workers compensation, dust diseases claims and other types of insurance claims if you're an employer, insurer or regulatory authority.

Advise you on resolving insurance claims that minimise stress, cost and disruption such as negotiation and other alternative dispute resolution

Show your organisation how to build a culture of compliance where risk is managed and insurance claims are treated appropriately.

Help you investigate and assess insurance claims so that you can make a quick decision on whether to contest a claim or not.

Represent you in the Supreme Court or District Court and other courts and tribunals.