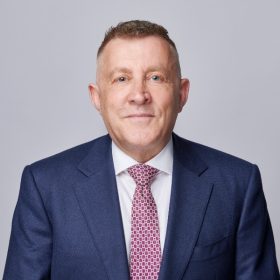 Areas of Expertise
As an insurance litigator specialising in professional indemnity, product and public liability, Colin has a successful record of acting on behalf of insurers in Australia and United Kingdom.
His work focuses on defending claims made against a wide range of professional service providers. There are very few professions he has not defended during his 30 years of experience, working across industries such as accounting, real estate, finance, insurance broking, management, construction, engineering, medicine and allied health.
In the area of product and public liability, Colin's work has included advising on policy terms and conditions, indemnity and exclusions, advising and defending fraudulent claims involving arson or staged events. He also advises on Worksafe Occupational Health and Safety Act prosecutions involving fatalities, bushfire and general property fire claims, as well as aviation claims. Colin has also defended public liability claims made against occupiers such as hotels, caravan parks, sporting facilities, public events, gyms and supermarkets.
In the current pandemic climate, Colin has been involved in claims addressing whether a covid policy exclusion applies to liability and professional services coverage under broadform wording. He also advised and assisted cover holders and brokers with policy wording in relation to covid marshals and antigen testing clinic set ups.
What Colin's clients say:
"As a client I have found Colin's service to be second to none. He has tremendous commercial nous which he combines with a wealth of experience and legal knowledge. Colin takes great pride in his work and the results that he obtains for his clients. I would not hesitate to recommend Colin and have thoroughly enjoyed working with him over the years."  – CCO Singapore and Head of International Claims Asia Pacific
"Colin is an excellent operator. I can trust him at every step of the process to produce consistently great results. I always appreciate his, and the firm's, stance on early dispute resolution." – Chair, Victorian Claims Discussion Group
A word from Colin:
The media, movies, legal dramas and sitcoms all focus on the plaintiff, and more often than not, paint defendants as the malevolent force taking advantage of the "man in the street", whilst raking in exorbitant profits.
However, just like the righteous heroes gracing our screens who defend the average person in 'make believe' scenarios, I believe that working for the defendant is equally important in delivering justice. Justice that benefits every woman, man and child.
Doctors, Engineers or Accountants can continue to practise because sometimes, despite the tragic outcomes suffered by the plaintiff, they were not to blame. Unjustified insurance premium increases are avoided, share prices are maintained and dividends are paid to the very retirees, mums and dads who rely on them to put food on the table.
Qualifications/Memberships:
Bachelor of Laws (Melbourne University)
Victorian Legal Services Board Member