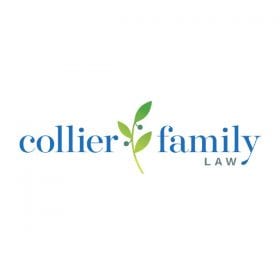 Looking for a Family Lawyer in Cairns? And want to keep your issue out of costly court proceedings – so that you'll settle your dispute as affordably and as quickly as possible?
Nardine Collier has practised for over twenty-five plus years and is a divorce lawyer and an accredited specialist in family law. She has successfully resolved hundreds of cases (focusing on children's matters, divorce and separation, and fairly dividing property).
And we know right now, that you are likely worried about the cost of separation, and the life changes that you have ahead. You might also be worried about your children, your future, and the length of time the separation process takes.
And you know that you need a Family Lawyer to help you through. So here are the six reasons why you should choose Collier Family Lawyers Cairns:
We offer an initial 15-minute chat, which is free, and at no obligation, to ensure that you are choosing the right lawyer for you. Nardine will give you an idea of how she will assist you, and give you an idea of how much it will cost for the first stage of work.
We are affordable, with our hourly rate being up to $100 dollars cheaper than our major competitors. We also offer flexible payment options where you can pay in instalments, and we only ever ask you page in stages, not a big lump sum at the start.
Just because we are affordable, doesn't mean you are not getting experience. Nardine is one of Cairns most senior lawyers, having been practising for over 25 years.
We are a locally owned and operated firm in Cairns, Australia. We can also assist clients in the Tablelands or the Innisfail regions. Really, anywhere in Australia, so long as you have a phone, and ideally, an email.
We only handle family law matters. It is 100% of our focus, expertise and passion.
We aim to mediate, instead of litigate. Nardine will always try to keep you out of court to save you time and money.
Collier Family Lawyers Cairns is here to give you the best legal advice possible. So if you would like to book a free consultation with us, click here to secure a spot.
We look forward to speaking to you.
Collier Family Lawyers Cairns
Suite 1/132 Collins Ave
Cairns City QLD 4870
Australia
07 4214 5666
Driving Directions | Social Media | Google My Business