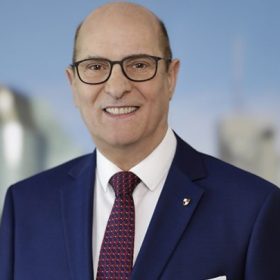 Claim services including valuation, delay analysis, payment claims, schedules and adjudication in the infrastructure, building, mining, building, rail, oil and gas and renewable industries.
Our aim is to bring clarity to Construction Disputes for Developer Builders, Contractors, and Corporations by using our 30-years plus of experience in the construction industry working as Design Engineers, Estimators, Schedulers, Contract Administrators, and Project Managers.
As Engineering, Construction, and Law Matter Experts, we can:
✓ Help you identify the merits of your claim.
✓ Determine your rights and entitlements under the contract.
✓ Value your claim and determine the length of an EoT.
✓ Write your Payment Claim or Payment Schedule.
✓ Write Adjudication submissions and attend Court on your behalf.
Construction Lawyer Brisbane is here to save you time and money. You do not need to engage a law firm who relies upon a 'a team of construction experts'. WE ARE construction experts who were involved in hundreds of projects and learnt what it means to design and build on-site before we came into the law. Because we do not need 'outside experts', we provide all-encompassing engineering, scheduling, contracts and legal advice in a much shorter time and at a fraction of the cost than any other legal firm.
Experience - Value Focused - Results Driven
As outlined earlier, our multiple qualifications in diverse fields and breadth of expertise uniquely positions us to engage on behalf of our clients with a wide range of participants in construction disputes under the Security of Payments Act QLD. In fact, we are registered QBCC adjudicators. 
And, our experts do take the time to listen and understand each of our client's unique situations and vision. Our commissions vary from a simple claim review to the preparation of a claim management strategy and claim documentation that provides solid substantiation of our client's rights. 
We also provide ongoing high-level support to contract administration teams by drafting letter-notice templates, variation and EoT process charts, and weekly and monthly reports with schedule updates. We act as expert witnesses or expert determiners and adjudicate disputes. We also contribute study material and real-work examples for those interested in researching their options or acquiring general adjudication knowledge in our Security of Payments Act QLD blog.
Because we are engineers who are also registered solicitors, when inevitable, we assist our clients by leading the more complex conduct of civil litigation proceedings. 
Finally, we provide fair and sensible commercial advice and encourage and promote the early settlement of disputes. We strive to minimise our client's legal expenditure and reduce the risks and high personal toll construction disputes can take on them - but not without placing them first in the strongest possible negotiating position.
You will find us at Spring Hill, just off St Paul's Terrace, 700m from the Brisbane CBD. 
We look forward to assisting you.
Construction Lawyer Brisbane
74B Union Street
Spring Hill QLD 4000
Australia
1300 190 773