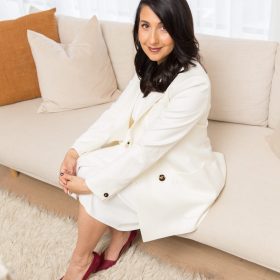 Danielle Snell is an award-winning litigator who established her own dynamic litigation firm after 15 years of top and mid-tier practice. She specialises in commercial and insurance litigation and media law. 
Danielle has acted on many high-profile cases and represents a diverse range of clients including directors, executives, shareholders, professionals, parliamentary officials, public figures, companies and associations. She is known for acting in multi-party legal proceedings, complaints, investigations and inquiries in all jurisdictions. Danielle has a high success rate of settling cases prior to trial due to her ability to navigate the expectations of various stakeholders in litigation, strategise and negotiate smart commercial outcomes.  
Danielle is one of Australia's only litigators with extensive experience acting for major Australian and international insurers that can also act against insurance companies on behalf of business and individual policy holders.   She also has a special interest in professional negligence and women's rights.
Solving conflict issues through collaboration with other lawyers is another of Danielle's key strengths. Danielle has become the 'go to' litigator for conflict referral matters due to her ability to collaborate and look after other lawyers' clients in circumstances where conflict issues arise. 
Elit Lawyers by McGirr & Snell was co-founded in October 2020 by Danielle Snell and Robert McGirr with a core focus on challenging the traditional law firm model to provide a transparent and authentic legal service to clients.  Danielle believes that people involved in litigation should be at the centre of solutions and it's about the journey for them during the litigation process rather than only the outcome.  It is for that reason that Danielle's firm has superior efficiency in e-litigation and offers clients a web-enabled client portal to allow them to directly connect with their litigation file 24/7.   
Issues of Diversity, Inclusion & Equality in the legal sector are important to Danielle. She is a wife, mother, friend and professional who was pregnant as the time she decided to create an entrepreneurial firm that promotes a new way of servicing clients and embraces the unexpected freedoms of the COVID-19 pandemic.   
Elit Lawyers by McGirr & Snell was recently named a finalist in the Lawyers Weekly Australian Law awards for NewLaw Firm of the Year.  For successes in high-stakes litigation which belie her age and significant contributions to the legal industry, Danielle is named by Lawyerly Media as a 'Litigation Rising Star'.