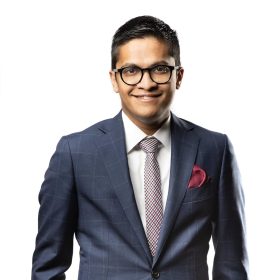 David is an experienced family lawyer who deals with a variety of complex family law matters.
David's clients come to him seeking cost effective advice on how to deal with their matters in a way that provides the best outcome in property and parenting matters (including international matters). David is highly sought after across Australia and clients regularly fly him interstate to assist them in their family law matters.
David has specific expertise and experience acting in matters involving:
1. Appeals of decisions from a Judge at first instance;
2. The appointment of a Litigation Guardian in family law matters - Yonjan & Satyal [2023] FedFamC2F419;
3. Parties having complex financial structures with high value asset pools;
4. Complex superannuation issues such as dealing with non compliant Self-Managed Super Funds (SMSF's), Defined Benefit Schemes and the Military Superannuation and Benefits Scheme and Police Super Scheme;
5. Matters arising out of the Hague Convention on the Civil Aspects of International Child Abduction;
6. Sensitive parenting matters;
7. Complex financial agreements;
8. Matters involving Anshun Estoppel claims;
9. Matters with cross border or international elements (having dealt with cases involving property and matrimonial interests in the United Kingdom, the United States of America, Switzerland, Israel, India, Hong Kong, the Kingdom of Saudi Arabia, United Araba Emirates, the Philippines, Thailand, Sri Lanka, New Zealand, South Africa and Germany).
10. Appeals arising out of complex Children's Court matters - SL v Department of Families, Fairness and Housing [2021] VSC 523 (25 August 2021)
In addition, David regularly provides advice to clients who are applying for or responding to Intervention Orders. David has presented papers at international conferences and has a significant international aspect to his practice through his extensive involvement in LAWASIA and the Australasian Lawyer's Association.
His experience as a family lawyer is enhanced by his strategic and highly commercial approach to matters. His South Asian heritage makes him particularly sensitive to the issues facing clients from Asian and South Asian backgrounds.