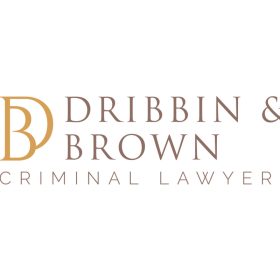 Dribbin & Brown Lawyers & Solicitors are well known throughout Melbourne as criminal law specialists with offices in Melbourne, Ringwood, Broadmeadows, Dandenong, Frankston,  Geelong, Moorabbin, Ballarat and Werribee. With over 17 criminal lawyers firm wide, our expertise in the area of criminal law is unmatched. Our broad experience extends to many other areas of law both criminal in nature and connected to crime including; Drink Driving, Drug Offences, Traffic Matters, Bail Applications, Appeals, Family Violence, Assault, Fraud, Theft, Sex Offences and Sheriff & Infringement Warrants. 
Our highly qualified and experienced Solicitors, Criminal Lawyers, Paralegals and Client Service Staff operate a 7am – 12 midnight, seven days a week service to ensure that we are there when you need us. If you find yourself in need of a lawyer, solicitor, traffic or criminal lawyer call us on 03 8644 7320.
Client care is important: We are a criminal law firm that cares about giving its clients the absolute best representation. David Dribbin and Michael Brown started the firm with this simple motto in mind and it has since been instilled in every lawyer who works at our various offices around Victoria.
Much of the work that comes through our doors is via referrals from past clients, reflecting our commitment to obtaining the very best outcomes for our clients every time.
Our team of defence lawyers and criminal solicitors have been involved in a wide range of cases from drink driving matters in the Magistrates' Court through to murder trials in the Supreme Court of Victoria. They understand that the key to any victory is preparation, clear and concise communication and good advocacy.
As criminal defence lawyers we are routinely engaged to defend clients charged with sex offences, dishonesty offences, murder, other matters involving violence, drug offences, firearms offences, infringement matters and all types of driving offences.
For an obligation free phone consultation call us on 03 8644 7320 or contact Dribbin & Brown Criminal Lawyers Melbourne online.