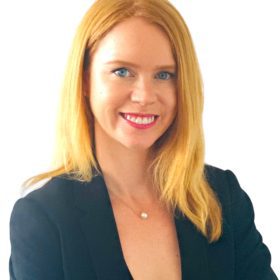 Essia Law - Expert Family Lawyers in Australia
About Essia Law: Essia Law is a prominent family law firm based in Australia, providing comprehensive legal services to clients facing family law issues. With a team of highly skilled and experienced family lawyers, Essia Law is dedicated to helping individuals and families navigate the complexities of family law matters with compassion, expertise, and personalised attention. In addition, what sets us apart from our competitors is that we are a fixed fee firm, giving our client the benefit of clear, fair prices to reduce the financial stress during what is already a difficult time. 
Areas of Expertise:
Divorce and Separation:

Assisting clients in filing for divorce, negotiating settlements, and representing them in divorce proceedings.
Providing guidance on separation agreements, property division, spousal support, and child custody matters.

Child Custody and Support:

Advocating for the best interests of children in custody and visitation disputes.
Guiding clients through the process of establishing and modifying child support arrangements.

Property Settlement:

Helping clients navigate the division of assets and liabilities during separation or divorce.
Providing strategic advice on complex property settlements, including high net worth cases.

Financial Agreements:

Drafting and reviewing prenuptial agreements, cohabitation agreements, and binding financial agreements.
Ensuring clients' interests are protected and financial matters are resolved fairly.
Why Choose Essia Law?
Expertise and Experience:

Our team of family lawyers has extensive knowledge and experience in handling a wide range of family law matters.
We stay updated with the latest legal developments to provide effective solutions tailored to our clients' specific needs.

Client-Centered Approach:

At Essia Law, we understand that family law matters can be emotionally challenging. We offer empathetic support and prioritise open communication with our clients throughout the process.
We work closely with our clients, taking the time to understand their unique circumstances and goals, to provide practical and personalised legal advice.

Fair and Transparent Pricing:

At Essia Law, we believe in providing fair and transparent pricing to our clients. We offer fixed fees for our services, which are made clear upfront, allowing clients to have a clear understanding of the costs involved.

This approach makes us more competitive than many other firms and provides our clients with the peace of mind of knowing the exact costs from the beginning. Our ability to operate online enables us to streamline processes and pass on the cost savings to our clients.
Contact Essia Law: To schedule a confidential consultation with one of our experienced family lawyers, please contact us using the details below: