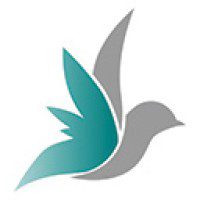 Galbally Parker was the first Melbourne firm to practice exclusively in criminal defence law. Established in 1976, our firm is an industry leader and is well regarded as having criminal defence lawyers with the skill, experience and understanding to deliver the best representation for you or your loved one. This is the discreet boutique service that our experienced criminal defence lawyers deliver. This is why our firm is recognised as one of the most established and best criminal defence firms in Melbourne. Our clients choose us because a person accused of a criminal offence needs a fearless, professional and experienced criminal defence lawyer to represent their interests, whilst showing them compassion and understanding. This is the level of service we provide.
 In addition to a focus on understanding, empathy and quality customer service, the following is what you can expect when you hire a Galbally Parker criminal defence lawyers:
In-depth experience with criminal cases: We continue to focus only on criminal defence. We hire the best criminal defence lawyers in Melbourne and our staff retention is second to none. Consequently, the institutional knowledge of our firm is exceptional, leading to the best results for our clients in all of our varied practice areas. Our lawyers are also adept advocates who regularly appear in Court.
Personalised service to each client: As a private firm with a broad bandwidth and an emphasis on customer service, we make sure that every single client receives the personalised service they deserve. Our lawyers are accessible, communicative, driven and dedicated to resolving your case. Whether you have questions about your legal defence or need someone to fight for your rights or protect you against unfair prosecution measures, you can trust that we are always in your corner.
Exceptional file management using the most up to date technologies: Whilst we are an established firm with a 47 year history, we are also a modern firm. We are dedicated to keeping up to date with technological advancements, which ultimately benefit our clients. We utilise state of the art file management systems, secure and encrypted data storage that can be shared digitally with our clients, and an application that can be downloaded onto client devices in order to stay in touch with us in real time from the convenience of your iPhone or Android device. File management may not strike you as the most appealing aspect of a law firm, but it is essential to the proper management of your case. Our lawyers can work remotely from any place at any time and are always accessible in a convenient and cost-effective way, which ultimately benefits our clients.

Honest advice and consultation:We begin our client relationships with fixed price and commitment free 60-minute initial client consultation. During this appointment, one of our criminal defence lawyers will discuss your matter with you, give you initial advice, disclose details about our fee structure, and help you determine the best next steps. Our goal with these consultations is to help prospective clients make a game plan for what to do next. We always like to say that no one has ever walked out of an initial consultation feeling worse.
Intrepid advocacy and representation: When you are being prosecuted for an offence, facing disciplinary hearing or potentially being investigated by law enforcement or the Coroner's Court (amongst others), you cannot settle for anything other than bold and faithful representation by an experienced criminal defence lawyer who will represent you without fear nor favour. 
Our expert team represents clients in all relevant Victorian courts and tribunals including the Magistrates' Court and the High Court. With experience in all areas of criminal law, our long list of practice areas include:
Assault;
ASIC & ACCC prosecutions;
Bail Applications in all Courts;
Restraining Orders relating to property restrained as being suspected proceeds of crime or tainted by crime;
Property damage;
Cyber crime;
Drug offences;
Diversion Applications;
Extradition;
Intervention Orders (both Family Violence Intervention Orders and Personal Safety Intervention Orders);
Family violence related offences;
Worksafe prosecutions;
Fraud offences;
Firearms offences;
Murder and Manslaughter prosecutions;
Sexual offence prosecutions;
Allegations of organized crime, including summonses to the Office of the Chief Examiner and the ACIC;
Coroner's Court Inquests;
Juvenile Justice; and
Traffic crime.
If you, or your loved one has been charged with a criminal offence, don't hesitate to get in touch with Galbally Parker. Or criminal defence lawyers are ready to listen, provide guidance, and pursue the best possible outcome for your case.