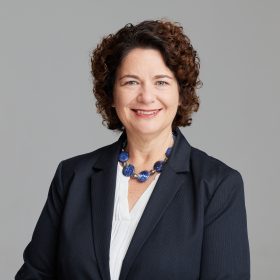 Jennifer joins the WA Independent Bar with over 20 years of legal experience. Throughout her career, she has held senior legal roles in private practice, in-house, and with government, cultivating a diverse practice spanning workplace relations, commercial law, and administrative law.
With an extensive background in workplace relations, Jennifer has advised employers and senior executives in a wide range of employment and industrial relations matters. She has represented clients before the Fair Work Commission and Federal courts, handling disputes related to enterprise agreement interpretation, unfair dismissal, adverse action, and unlawful discrimination. Jennifer's experience includes enforcing confidentiality and non-compete obligations in the Supreme and Federal courts. Jennifer has also represented the Fair Work Ombudsman in matters relating to the Fair Work Act 2009.
Her litigation experience encompasses prosecuting corporations for failure to comply with continuous disclosure obligations, handling claims against directors for breach of duties, defending a claim of malicious prosecution, and prosecuting large insurance, breach of contract and trade practices claims.
In gaining proficiency in administrative law, she has acted as General Counsel for a public university and held the position of Director and Senior Executive Lawyer at the Perth office of the Australian Government Solicitor. Jennifer's expertise includes representing agencies before State and Federal administrative tribunals, advising on reporting obligations, and providing guidance on decision-making processes.