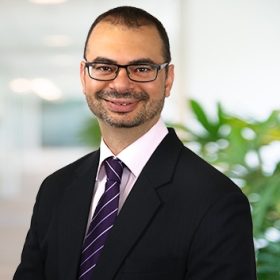 Joe is the Partner in charge of the Personal Injury Compensation Law Department and has been with Marsdens since 1995. Since joining Marsdens he has worked exclusively in the Personal Injury Compensation Law Team. Joe and his Team provide assistance in relation to all areas of Personal Injury Compensation Law.
Joe graduated with Honours from the University of Technology, Sydney in 1994 and was admitted as a solicitor of the Supreme Court of NSW in 1997. In 2016 Joe was admitted by the University of Technology, Sydney to the degree of Master of Business Administration.
Joe is a New South Wales Law Society Accredited Specialist in Personal Injury Law and an Approved Legal Service Provider of the Independent Review Office (IRO). He is a member of both the Australian Lawyers Alliance, a national association dedicated to protecting and promoting  justice, freedom and the rights of the individual, and the Macarthur Law Society. Joe's areas of expertise include acting in motor vehicle accidents, workers compensation claims, medical negligence law, slip and fall claims and indeed all areas of personal injury compensation law. He has successfully acted in matters arising out of birth trauma, death claims including coronial inquests and industrial accidents.
Joe routinely achieves outstanding results for his clients. He works closely with his clients helping those who are vulnerable and aggrieved as a result of an accident or injury.
Joe supports alternative dispute resolution processes to achieve a fair and fast outcome for his clients including mediation. He is an experienced and aggressive negotiator and advocate for his clients' rights. When the need arises he also pursues matters vigorously through the Court system to ensure a just result. An experienced, patient and compassionate lawyer, Joe takes the time to listen to his clients and explains legal processes and concepts in a straight forward manner.