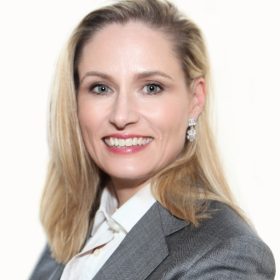 Justeen has over 25 years experience in commercial equity, specialising in estates, taxation, and corporations law.  Justeen has cultivated a breadth of knowledge that is increasingly rare in today's legal landscape, where specialisation has become the norm.  Justeen's experience equips her with the skills to identify intricate legal issues and develop innovative solutions to resolve disputes.  This interdisciplinary approach has proven invaluable in delivering comprehensive and tailored legal strategies to her clients.
Justeen has experience in all forms of dispute resolution, including litigation in various courts and tribunals in New South Wales, Victoria and Queensland, domestic and international arbitration, mediation and conciliation.  
Justeen has represented clients in various types of estate matters with all degrees of complexity, taxation (including crime) matters, tortious claims and family law matters where there are complex tax and commercial issues.  She has represented commercial clients from a broad range of industries, including construction, manufacturing, information technology, professional and financial services, and advised on a wide range of legal issues and disputes in the areas of taxation, business and corporate structures, asset protection, corporate governance, insolvency and contractual disputes.
In 2008, following a successful career in commercial dispute resolution at Ashurst, Justeen established her own boutique law firm associated with Kreston Dormers Accountants and Business Advisors (now Tricor) to form a full service professional advisory firm.  In 2012, Justeen founded Dormer Stanhope Lawyers and has focused on commercial equity dispute resolution. 
In the last 6 years Justeen has developed expertise in succession law and estate disputes, achieving excellent outcomes for clients in cases involving contested probate, contested enduring guardianship and power of attorney, family provision, informal wills, setting aside transactions in equity due to unconscionable conduct, estoppel based on promises made by a testator that certain gifts would be made on death, mutual wills, misplaced wills, appointment of financial managers, and acting for minors and those under incapacity in estate disputes, including having settlements approved by Court.
Justeen graduated with a Bachelor of Arts/Laws (Honours) in 1997 and was admitted to the Supreme Court of NSW in 1998.  She is also admitted to the High Court of Australia.  In 2019 Justeen received the Company Directors Award having completed the International Directors Course (Dubai) with the Australian Institute of Company Directors.  She is a member of the Tax Institute of Australia, STEP and Australian Institute of Company Directors, regularly attending conferences and events.  In 2022 Justeen completed short courses with University of Technology Sydney, "Understanding Dementia:  Facts and Foundations" and "Planning Ahead:  Focus on Advance Care Planning".