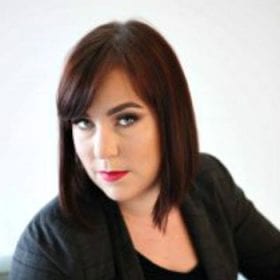 Kate co-founded Fuller & White Solicitors with Brittany White.  Kate brings a passion for advocacy and justice to Fuller & White Solicitors.
Kate was born and raised in Darwin, Northern Territory, and moved to Queensland to attend Griffith Law School. Kate studied Indonesian at the Mataram University in Lombok, Indonesia. Kate was a representative to various student-based United Nations conferences whilst at university. Kate graduated Griffith University with a Bachelor of Law with Honours. She completed her Honours thesis on post-colonial land conflict in Indonesia. Kate is also completing her Masters of Law specialising in Criminal Practice through the University of Wollongong.
Kate is admitted as a practitioner in the Supreme Court of Queensland and has since appeared on a number of high profile criminal law matters and complex litigation matters. She regularly appears in all jurisdictions in Queensland, including the Magistrates Court, District Court and Supreme Court of Queensland. Kate has assisted her clients to achieve outstanding trial and sentencing results in criminal law matters. Kate has a keen interest in Criminal Proceeds Confiscation legislation in Queensland and has worked extensively in this area. She has obtained excellent results for her clients in these matters.
Kate regularly appears in relation to domestic violence and child protection matters. She understands that stresses and complications that are associated with proceedings of this nature and works hard to ensure that her client's rights, and those of their families, are protected.
In 2016, Kate established Queensland Youth Diversity which focuses on advocating for improved mental health services for young Queenslanders. She also writes on her blog, Star Witness Lawyer.  Kate brings a strong commitment to social justice and social change to her practise. Kate is a strong advocate who is not afraid to stand up for her clients.