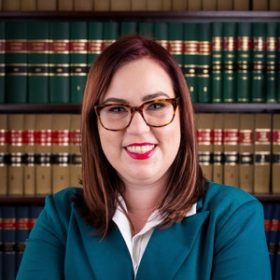 Kate Fuller is a practising barrister based in Brisbane. She accepts briefs throughout Australia, including in Central and North Queensland.  
Kate is a sessional lecture with the College of Law.  She is also the Vice President of the Bayside Community Legal Service and the Secretary of the LGBTI Legal Service Management Committee.
Kate holds a Masters of Laws (Applied Criminal Law) from the University of Wollongong.  She graduated from Griffith University with honours in 2014 and completed her Graduate Diploma in Legal Practice through the Australian National University.
Kate's background includes extensive work in all areas of criminal law, child protection, administrative law and parenting.  She has appeared in jury trials in the District and Supreme Court, and regularly appears in complex Magistrates Court matters.  Kate accepts briefs on a legally aided basis as well as private work. 
Prior to being called to the bar, Kate was a founding partner of Fuller & White Solicitors where she had a large practice of criminal law, family and child protection matters.