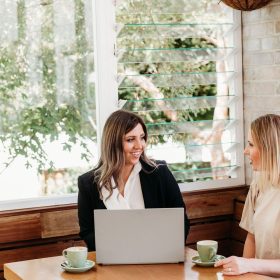 Espino Law is a boutique law firm predominantly practising in the family law space. We operate in Sydney and in the Macarthur region, but we also service the surrounding area and Greater Sydney region. 
Our team of family lawyers is led by Kateryna. Kateryna founded Espino Law with a desire to provide a service focused on holistic support, helping clients navigate painful emotional events with grace.
Our team offers clients knowledgeable and comprehensive advice backed by years of industry experience, so you fully understand your rights when it comes to dealing with a dispute. Not only that, but we'll also do everything in our power to ensure that we achieve a satisfactory resolution quickly and amicably so you can move on to the next chapter in your life.
At Espino Law, what sets us apart is our ability to communicate efficiently with our clients, yet still remain sensitive to the difficulties they are facing. We always aim to operate with courtesy and integrity.
Want to know how we can help you? Contact us today to learn more about the services we offer.