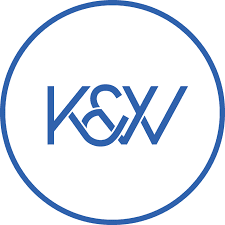 Klimek & Wijay are a team of experienced family lawyers in Perth, Western Australia. Our team offer a highly skilled level of legal representation and have a great record of success representing our clients.
Do you need the assistance of a family lawyer? As Family Law professionals, we will advise you on the relevant laws, explain how the law applies to your specific situation and work with you to develop an effective strategy for resolving your dispute. This could mean family dispute resolution through mediation, negotiation or going before a court of law; it depends on which option suits your individual case best.Klimek & Wijay Family Lawyers Perth have the right skills and legal knowledge and can, therefore, help you on various family lawyer issues not limited to:
Speak to a Perth Family Lawyer today!
Klimek & Wijay Family Lawyers are experienced Perth family lawyers in who can help you in the divorce or legal separation process. It is critical to discuss your issue with an experienced family lawyer in order to protect your rights. Australian law allows couples to file a divorce after at least one year of separation without resuming the marital relationship.
Our Perth family lawyers will help you through the process and discuss the suitability of some alternative dispute resolution strategies to settle your family law case including negotiation, mediation and family dispute resolution, potentially saving you money, time and emotional energy. We will also help you with Perth family lawyer issues such as child maintenance, custody and property settlement.
2. Child Support, Child Custody and other rights over children 
Klimek & Wijay Family Lawyers Perth know that the future of your children is of utmost importance. To ensure that your children grow up in a healthy, stable and nurturing environment, we help you in establishing a fair custody arrangement that is beneficial to your children. In case the court issues sole or primary custody to one party, we will help ensure that you receive a fair amount for child support from your ex-spouse.
3. De Facto Relationships
A de facto relationship can be described as a situation where someone is in a long-term relationship with their partner but they're not married. Handling legal issues involving such relationships can be challenging. Determining the requirements that need to be met for it to be declared a de facto relationship can be difficult. Our Perth family lawyers can advise you on the legal status of your relationship, your rights under the law, and offer you legal representation.
4. Spousal Maintenance and Alimony.
Financial agreements can be entered either before, during or after a marriage or de facto relationship. The main purpose of financial agreements is to outline the terms and conditions under which assets will be divided if the relationship breaks down. Our lawyers represent dependent spouses who need spousal support and we also represent clients with dependants. In all cases, the family lawyer assigned to you will try to help you negotiate an amount of spousal maintenance that is equitable to all parties.
5. Domestic Violence / Abuse and Restraining Orders
Klimek & Wijay Family Lawyers Perth can help with domestic violence issues and offer helpful advice alongside supporting you in taking necessary legal steps to protect your safety and that of your family. Our family lawyers also provide legal representation in domestic violence and restraining order hearings. We ensure your legal rights are respected when determining whether it is appropriate to grant a restraining order.
6. Prenuptial and Postnuptial Agreements
Our Perth family lawyers will explain how Australian law applies to your individual situation. We also advise on the information you are required to provide for prenuptial and postnuptial agreements, as well as the likely legal outcomes. Klimek & Wijay Family Lawyers Perth can also help you prepare binding financial agreements that can help in dividing assets and liabilities after a divorce.
7. Financial Agreements 
Klimek & Wijay Family Lawyers are experienced in handling complex financial arrangements including business and high value asset cases. We can assist you in formalising financial agreements to ensure they are enforceable. Moreover, we can represent you in financial matters which must be litigated in court. We also assess the possible risks and discuss some effective ways of protecting your assets.
8. Property Division and Debts
When a couple separate, assets such as property, investments, trusts or companies, need to be divided. It's important each party to understand their rights and entitlements under the law.
Property division can be complicated, more so if a couple have been in a relationship for a long period of time. Klimek & Wijay family lawyers will guide you through this process with the aim of achieving an equitable distribution of assets.
9. Contesting a Will
There are several reasons why disputes arise from the issue of inheritance and wills. It can be because the will does not outline ownership of property clearly, or that the will-maker had not acted reasonably when making the decision of who should inherit their property. Klimek & Wijay Family Lawyers can help you in dealing with such issues relating to inheritance to avoid family disputes.
Honesty and integrity are of utmost importance in all our services. We give all our clients honest and straightforward advice while offering on-going support in family law matters. We are committed to resolving family law disputes in a constructive manner and we advise our clients to prioritise the best interests of their children.
Get in touch with us for a free 15- minutes consultation to discuss your issue with a Perth family lawyer.