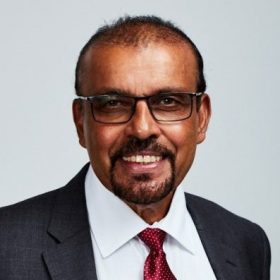 Kumudu helps our clients protect and leverage their intellectual property assets. Kumudu has a wealth of knowledge and deep understanding in the three areas of intellectual property; patents, trade marks and designs. As Moulis Legal's patent and trade mark attorney, he is an integral part of our intellectual property team.
Kumudu has worked in both private and public practice, drafting and filing PCT and trade mark applications as well as providing extensive patentability, trade mark and infringement advice. He has assisted many start-ups and is focused on the benefits of a strategic use of intellectual property. He provides invaluable expertise in protecting, maintaining and enforcing valuable IP rights.
As a World Intellectual Property Organisation (WIPO) subject matter expert, Kumudu has assisted countries in the Asia Pacific region in training staff and developing their IP systems. A senior IP Australia team member for 15 years before joining Moulis Legal, Kumudu is able to provide insights on the procedures of the Australian Patent Office, Australian Trade Marks Office and the Australian Designs Office.
Kumudu holds a bachelor's degree in chemical engineering and a Juris Doctor. He is also a member of Engineers Australia.
Kumudu very much likes travelling and experiencing the diversity and richness of other cultures, but gains most enjoyment from being with his family in beautiful Canberra.